Safety Summit
The Beef Industry Food Safety Council (BIFSCo) collaborates with the Beef Checkoff Program and other sponsors to host an annual Beef Industry Safety Summit.
This signature event began in 2003 as an opportunity to bring industry safety leaders and scientists together to hear the latest research results, learn about advancements in food safety monitoring and testing methodology, and openly converse with competitors seeking solutions that will benefit the entire industry. Today, this event continues to be a hallmark event for the industry to gather in a non-competitive spirit and address beef safety challenges.
During the Summit attendees will:

Discuss current safety issues with representatives from all sectors of the beef industry during technical sessions
Gain a better understanding of beef-chain challenges, pathogens, and interventions during research results presentations
Network with colleagues, representatives from all industry sectors, government agency staff, and the research community
Determine future courses of action to help each sector enhance the safety of U.S. beef products
Who Should Attend?

This event attracts 200 – 300 leaders and top decision-makers in the beef safety business. The attendee list has representatives from all sectors of the industry, including:
Academia
Packers/Processors

Feedlot Managers

Foodservice Operators

Retail Operators

Wholesale/Distributors
Packers/Processors
Sanitation Suppliers

Processors

Research Companies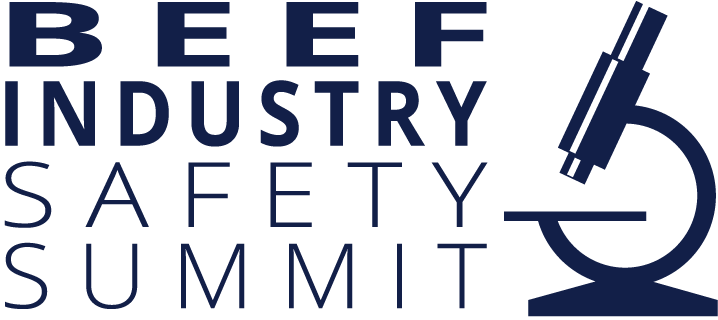 Save the Date for 2024
Hilton Denver City Center
Denver, Colorado

April 2 – 4, 2024
A look back at the 2023 Schedule of Events