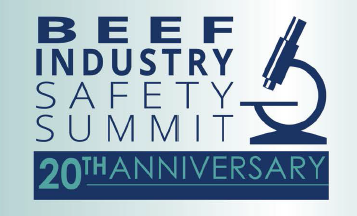 Student Travel Scholarship Opportunity
The Beef Industry Food Safety Council (BIFSCo) is proud to partner with the National Cattlemen's Beef Association, a contractor to the Beef Checkoff to host the Beef Industry Safety Summit February 28 – March 2, 2022 in Denver, Colorado.
As part of this milestone 20th anniversary event, BIFSCo is offering student travel scholarships as an opportunity to engage in planning event sessions and on-site networking opportunities. Students selected will receive compensation for travel, hotel stay and registration. In return, each student will be assigned a session to assist in planning and on-site facilitation with session planners. Additionally, each scholarship winner will be assigned a BIFSCo member as a mentor to engage with throughout the event.
Note: Once the application has been opened, progress cannot be saved. If you exit the application, you will have to start over.
Deadline for application submission: October 29, 2021, at 3 pm MT.
Notifications will be made by November 19th.
Questions? Email us at [email protected]